Here are some articles and photos from the 'Runaway' video...
REAL SPACE COWBOY
FAST car lover Jay Kay had to slip down a few gears while filming the video for new tune Runaway.
The singer was spotted in west London in the early hours in a moon buggy, which is so slow he had a police escort to legally drive it.
Source:
http://www.dailyrecord.co.uk/news/tm_objectid=17674481&method=full&siteid=66633&headline=the-razz--real-space-cowboy--name_page.html
***********************************
Jay Kay's act of Lunar-cy
JAY KAY has always fancied himself as a Space Cowboy.
Now the JAMIROQUAI frontman seems to be trying his hand as a lunar explorer, complete with astronaut suit and moonbuggy.
In fact, Jay was in down-to-earth London filming the video for new single Runway – one of two new songs on a Greatest Hits album to be released later this year.
In one scene he pulls up to a garage to get petrol for his buggy.
Looks like he's suffering from a spot of Virtual Insanity to me.
Source:
http://www.thesun.co.uk/article/0,,4-2006410041,00.html
Thanks to:
http://funkin.com
***********************************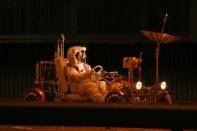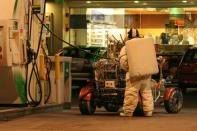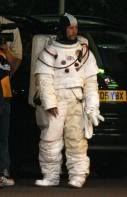 Enjoy
SAMANTHA