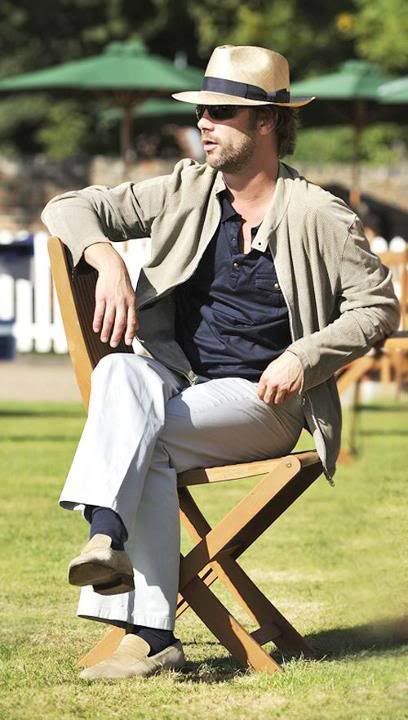 Look! No Adidas! I am shocked!
This is from Jamiroquai Facebook it says - salon privé syon park 5-7.9.12
At least he knows how to dress - socks match shirt which matches band on hat and pants match jacket and shoes. One reason I love Jay.
He generally has great fashion sense. Except when he wears plaid . . .
Or wait, maybe that's not Jay and an imposter! That would explain the no Adidas.