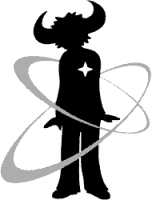 Jam Party People - The Photo Thread
---
---
---
---
---
---
---
---
---
---
---
---
---
---
---
---
---
---
---
---
---
---
---
---
---
---
---
---
---
---
---
---
---
hi people!
i thought it is time to start a new thread

let´s make it a good vibe zone!

everybody is invited..let´s share funny ,lovely, crazy ,big ,small , colourful ,black-white, serious, old ,new..........photos from us!!!!!!
try not to quote the pictures please! just the comments!! we want a cleaned forum, and a faster one!

remember to post the pics specially in 640x480 pixels... because bigger pictures are impossible to be seen! we want and love your cooperation!
please mind the forum rules!

if u have any questions feel free to contact us.
:arrow: Members should post in a way that is

respectful

of other users. Flaming or

abusing users in any way will not be tolerated.

Members should remember this board is aimed at a

general audience.

Posting pornographic or generally offensive text, images, links, etc. will not be tolerated.

Members should post in a way which is consistent with "normal writing". That is users

should not post excessive numbers of emoticons,

large, small or coloured text, etc. Similarly users should not SHOUT or use excessive punctuation (e.g. ! and ?) in topic titles or posts. Users consistently abusing this will be warned.

The

primary language of the forum is English

. There is however an international discussion area on the forum for all non-English chat although non-English posts in forums such as the concert reviews section etc. is alright.