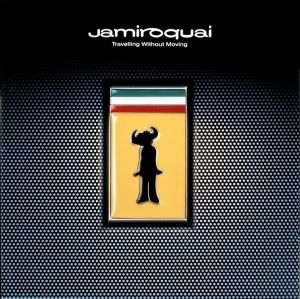 Happy Birthday Travelling Without Moving!!!
Ten Years!!!
Travelling Without Moving
is the third album by Jamiroquai. Released in 1996, this album features the international hit single "Virtual Insanity". The album also has a more diverse sound than previous albums, with more instrumental tracks, and a greater electronic influence, evident in songs such as "Alright", which mixed new synthetic sounds with shades of acid-jazz. Around this time Jay Kay's love of sportscars reached a peak, as reflected by the Ferrari-esque logo adorning the album cover and engine noises on the title track. This led some to accuse him of selling out on the environmentalist message of his previous albums. The title track "Travelling without Moving" appropriately introduces a new high-octane sound which features strongly in later albums. This is also the last album with bassist Stuart Zender.
Wikipedia
Sales
The global sales of Travelling Without Moving are estimated to about 7 million units sold (According to the
Guinness World Record
database), which make it the best selling funk album of all time. It is supposed that the large number of sold copies was partly influenced by the success of the Virtual Insanity music video, which won 4 Grammies.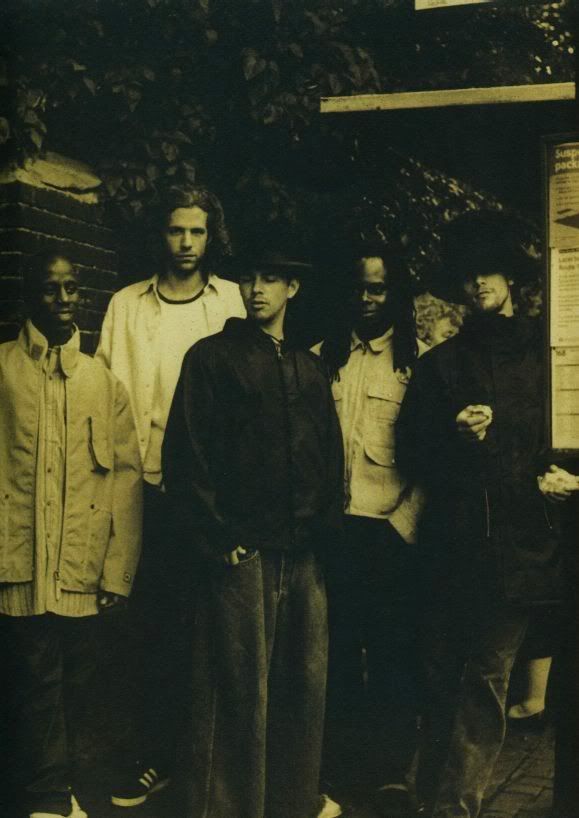 Reviews:
Amazon.com

Adding pop savvy to their soul-disco mix, Jamiroquai grabbed the attention of MTV and Top 40 radio and won a Grammy with this platinum-selling album, their third. It's a fine record, with warm keyboards, sweet strings, and irrepressible grooves grounding Jay Kay's sublime vocals and fueling the hits ("Virtual Insanity," "Cosmic Girl," the title track). That voice--elastic, jazzy--is the fire of the band, but immaculate guitar sounds, snappy backup vocals, and clever old-school soul samples (Eddie Harris on "Alright," Esther Phillips on "High Times") are the details that create perfection. Balancing the dance-ready, radio-friendly tracks are the ballads "Everyday" and "Spend a Lifetime," the reggae-styled "Drifting Along," and a couple of didjeridoo instrumentals. --Suzanne McElfresh

Barnes & Noble

With their second album, Travelling Without Moving, Jamiroquai confirm their place as one of the most distinctive ensembles in pop music. An innovative band that's also unabashedly derivative, this British bomb squad incorporates the stylings of such masters as Stevie Wonder, Peter Frampton, Herbie Hancock, and Jimmy Cliff into its own idiosyncratic grooves. Thus, this trippy, modern disc is a hodgepodge of everything cool from dance music's golden ages. Deee-Lite succeeded in a similar quest for a while, but Jamiroquai give themes of hedonism, love, drugs, and immortality a sonic substance that's as inspiring as Earth, Wind and Fire's strong and singular sound. In typical fashion, the hectic title track leaps and hustles, taking off from an intense Booker T. and the MG's-type groove. The "Sir Duke"-esque "Virtual Insanity," house-y "Cosmic Girl," and late-'70s-Curtis-Mayfield-inducing "Alright" are the obvious hits of the record, though the crew's eclectic sensibilities are showcased on the instrumental tracks "Didjerama" and "Digital Vibrations." Led by Jay Kay's fluid vocals, Jamiroquai triumph in bringing a live feel to an album that, both impressionistic and forward-looking, personifies the postmodern pastiche. Martine Bury

Editorial reviews

...TRAVELLING is essentially about the metaphysics of having a good time....Jamiroquai have a thousand musical tricks up their sleeves; edgy horns laced with jazz intricacies, energetic bass lines and disco rhythms...

The Source (02/01/1997)

4 Stars (out of 5) - ...Tighter and more compact in its production that the epic funk arrangements of...THE RETURN OF THE SPACE COWBOY....no-one with ears can deny Jason Kay's musicality--he's an extraordinary singer, and proves it here...

Q (10/01/1996)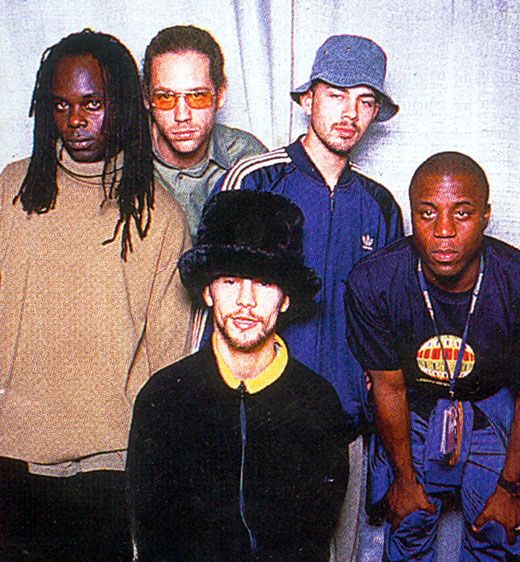 Personal comments:
For me this album is just an inspiration for everything! and i think it's an album most musicians must listen before they go to a studio! It's a jazzy album, full of funky good vibes and feelings, i really got this album in my heart, because i can't be two days without listening to it!
The best Jamiroquai lineup ever known! what else? the best tour, the best musicians, the best style, the best grooves! I really miss the quality of this album in the new (if i can call it like that) band lineup... So, Happy Birthday Travelling Without Moving! in ten years i'll be here again celebrating this again! but at that time this album will be more classic than it is now!
Sources:
http://www.guinnessworldrecords.com/con ... rdid=54242
http://en.wikipedia.org/wiki/Travelling_without_Moving
http://en.wikipedia.org/wiki/Jamiroquai